NEW VIDEO "HEALER" TAKEN FROM THE ALBUM "INITIVM" (2022)
NEW ALBUM "INITIVM" OUT NOW
INITIVM is the 5th album by Doom Metal band Wolf Counsel and the first album that features new singer Con Doyle.
Drums recorded at Iguana Studio, Freiburg, Germany
Bass and vocals recorded at Deshure Studio, Cork, Ireland
Guitars recorded at Miracle Studio, Zurich, Switzerland
Mixed and mastered by Shauny Cads at Last Light Recordings, Dublin, Ireland, February 2022.
Artwork and layout by Roberto Toderico (www.facebook.com/todericoart).
The album "INITIVM" will be available as digital download & streaming. 
A limited Digipak CD version will be available via our store HERE. 
Running Time approx. 56 minutes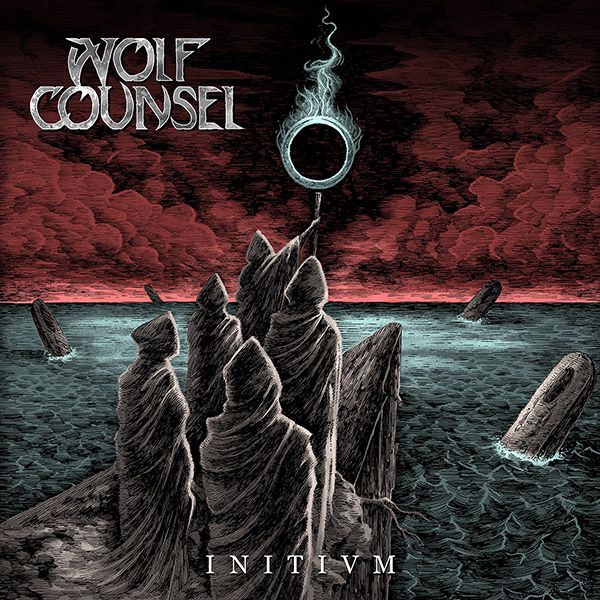 NEWS FOR 2021
Hello and Fáilte fellow CHILDREN OF DOOM - It has been deadly silent for quite a while now. Meanwhile life has changed a lot for you and us - members of the band moved to Ireland and the musical direction for the future was redefined. But Wolf Counsel will live on with the addition of a new singer, new influences and new inspiration. It will still be pure Doom Metal! That's a given. So that basically means that new music is in the works! HEAVIER AND WAY MORE EPIC than ever before. But it won't be something you'd expect. "Destination Void" (2019) - our last full-length album outlined a sonic picture of the eternal nothingness that will embrace us all when we'll leave this worldly existence. The new songs will take a step back into the depths of mankind's futile struggle to cling unto life. For in the grim present of our world there is only darkness. We are not long for this earth...
OFFICIAL VIDEO 'NOVA' - FROM THE ALBUM 'DESTINATION VOID'
NEW ALBUM "DESTINATION VOID" RELEASE FEBRUARY 22, 2019
The new and 4th album "Destination Void" will be released on February 22, 2019 via Doom specialised label Endless Winter on CD, Vinyl LP (Limited to 100 LPs), Digital (Downloads & Streaming).
Recorded & produced at Little Creek Studio by V.O. Pulver and Wolf Counsel. The album artwork was once again created by Roberto Toderico Art.
7 new songs plus sonic interludes with a running time of 48 minutes.
More news, audio/video previews coming soon.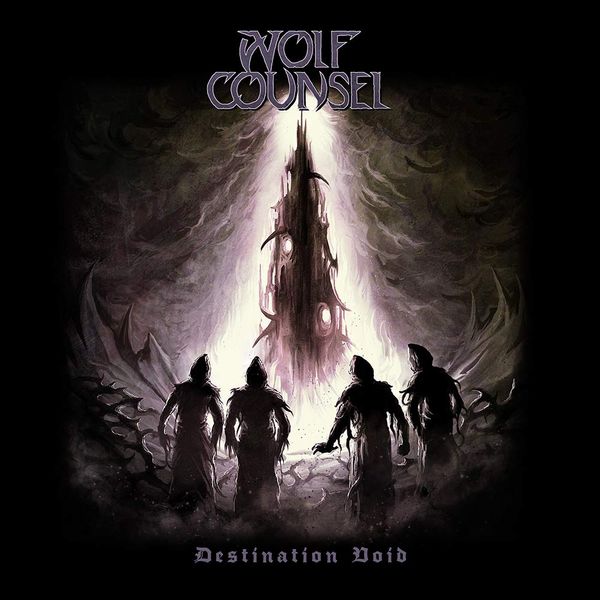 NEW ALBUM 'AGE OF MADNESS/REIGN OF CHAOS'
The new album "AGE OF MADNESS / REIGN OF CHAOS" is out now worldwide via Czar Of Crickets Productions/Plastic Head Distribution.
Listen to the entire new album HERE
The new record contains 7 new tracks of classic Doom Metal and will be available on CD, Vinyl LP (180g, black vinyl) and digitally to download and stream at iTunes, Spotify, Amazon and many more.
CDs and Vinyl LPs are available everywhere and at these online stores:
Switzerland & Europe: CDs and Vinyl LPs HERE
UK & Worldwide: CDs HERE and Vinyl LPs HERE
Germany & all EU countries: CDs/Vinyl LPs HERE or Vinyl LPs HERE and many more.
NEW VIDEO TAKEN FROM THE ALBUM 'IRONCLAD' (2016)
NEW ALBUM 'IRONCLAD' OUT NOW
'VOL. I - WOLF COUNSEL' - REVIEWS